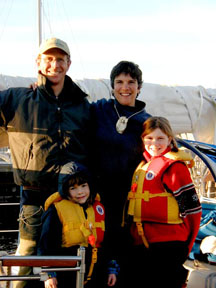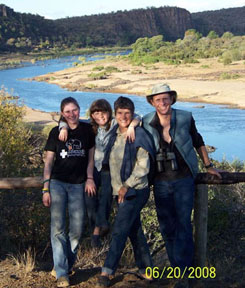 Sailing Estrela

This is the story of the Hopkins Family and their travels and adventuresacross the ocean blue. The cast of characters includes: Doug, Kyle, Eliza and Abigail . Click on a name and see a movie!!

Estrela is back home again after 6 1/2 years sailing around the world! Here they are sailing into the Shennecossett Yacht Club in Groton, CT.

Updated June 22, 2010


Estrela's first mate - Rest in peace.


The Estrelans scouting the Cape of Good Hope before departure -March 4, 2009.

Eliza and Abby playing with some new friends





Nice Kitty!


Copyright © 2003-2010 Doug and Kyle Hopkins. All rights reserved.